The Able Fax Tif View can be used to print image files, whether they are single page or multipage. Selecting the Print Menu item or pressing the print button on the toolbar will open the following window: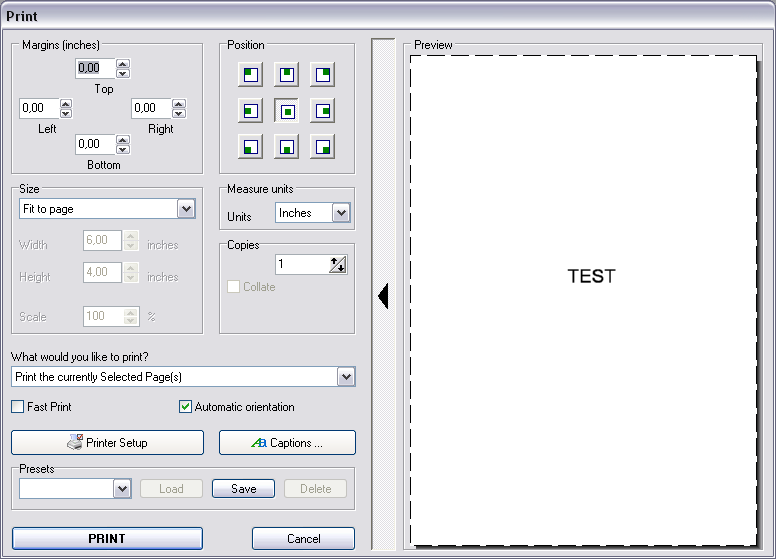 From here the user can select the options they wish to use to print the current file.
Following that is a series of check boxes providing several printing options. They are:
Normal - print the image without any scaling factors
Fit to page - Scales the image to fit the page
Stretch to Page - Stretches the image to fill the page
Specified Size : specify absolute sizes with the Width and Height parameters
Specified Scale : specify the Scale of sizes
Print all pages - Check this box to Print all of the pages in the file
Fast Print - fast but with low quality.
Automatic orientation - can detect optimal orientation.
Captions ...