| | | |
| --- | --- | --- |
| | Contents | |

| | |
| --- | --- |
| | Welcome to Able Fax Tif View Help |

| | | | | |
| --- | --- | --- | --- | --- |
| Able Fax Tif View - Online Help | | | | |
The Able Fax Tif View provides several features which allow users to manipulate and process image files.

Use the Tools menu items.



| | |
| --- | --- |
| | |

Remove Noise
Remove Noise removes noise pixels using the Kfill algorithm.
The RemoveNoise command works only with black/white images (1bit).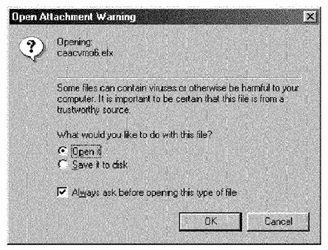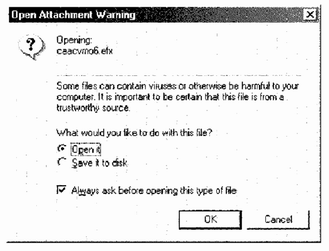 Remove Isolated Pixels
Remove Isolated Pixels removes all groups of the Pixel Count isolated pixels.
The Remove Isolated Pixels command works only with black/white images (1bit).

Noise Color specifies the "text" color, 0 is black and 1 is white (for example if you have a document where the text is black Noise Color must be 0, otherwise it must be 1).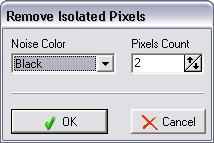 Deskewing
Deskewing estimates the orientation angle (in degrees) of the text lines and rotates the image using this angle.
Apply this command only to images that contains a printed text.
If there is a selected area, Deskewing works (estimates) only on this one.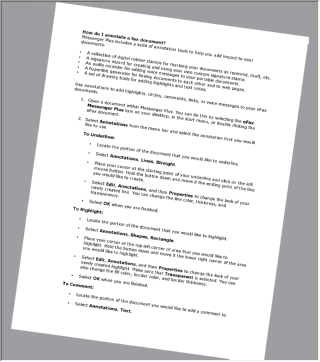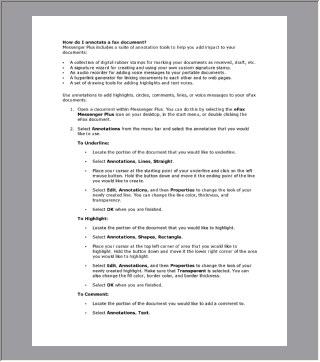 Color Adjust ...
This command shows the image processing preview dialog.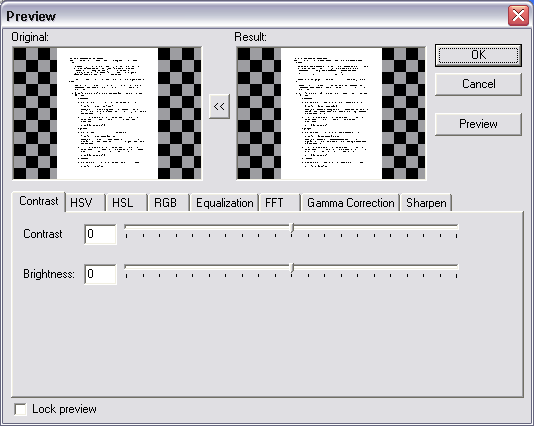 Effects ...
This command executes the image effects preview dialog.





Convert to Black&White mode (using a various methods)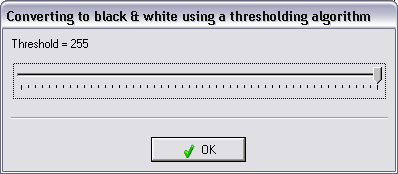 Add Margins ...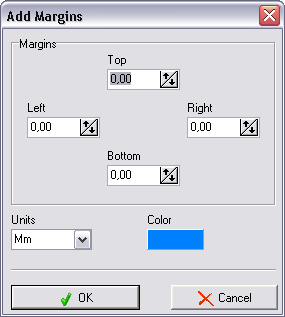 Set Transparent Colors ...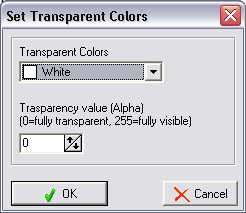 Resize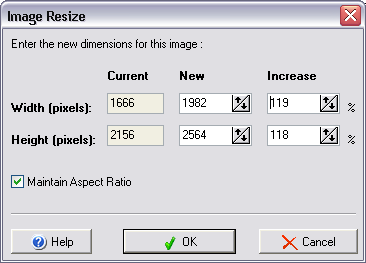 Change Resolution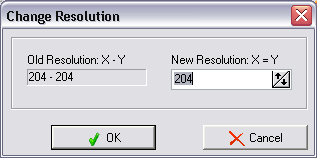 Auto Crop Edge Space removes the edge space from the image borders.

Auto Crop Black Border removes the border with black color from the image borders.




Erase tools (toolbar)






Press the Eraser Tools button on the toolbar.
You can select a color, shape and size of the Eraser.

Text tools (toolbar)






Press the Text button on the toolbar.
You can select a font, size, style and string of the Text.








Copyright © 1997- 2019