a) Open Able Photo Slide Show by clicking its icon on the Windows Start Menu or double clicking the icon on your desktop

.
Press Open button

and select any folder with graphic file.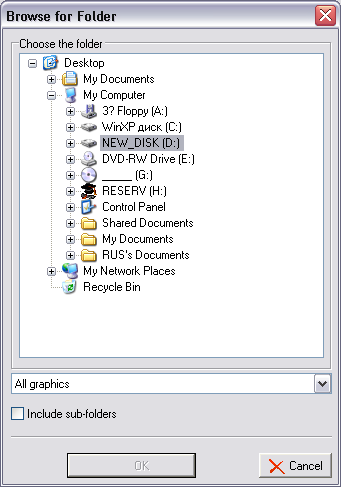 You can add or remove files from the folder if the folder has been marked as "Folder monitoring".
The list of files will be automatically updated.
Press Start button

.
All the graphic files from this folder will be displayed as slide show.
or
b) Choose a file or a folder in Windows Explorer.
Click the right mouse button.
Choose menu item "Browse with Able Photo Slide Show".
Press Start button

.