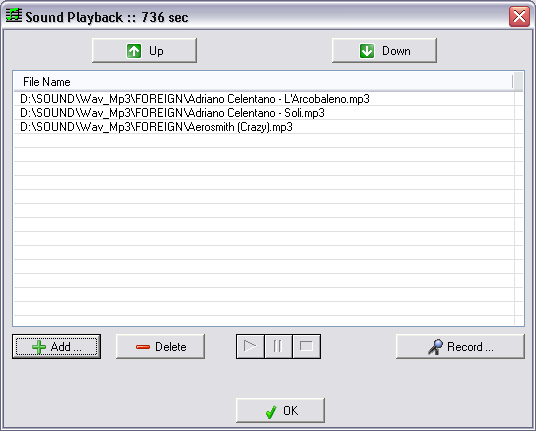 The following options are available:

Add ...
You can add audio files to the list. In the dialog box, select the WAV, MID or MP3 files that you want to add.

Delete
You can also remove a file from a list.

Play, Pause/Resume and Stop
You can preview audio files. The Media window contains a number of play control buttons.