Able Photo Slide Show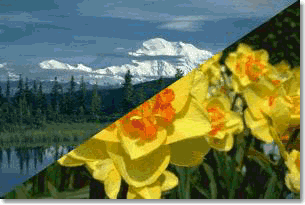 Have you ever wanted to see all the digital photos and other graphic files in a folder without opening each up individually (one after another)?
Well, Able Photo Slide Show displays your graphic files in a folder continuously without you doing anything. You just point it to a file in folder, say how long to display each picture, select transition effects and then sit back and watch. If a picture is too large or less for your screen, it is resized to fit keeping the aspect ratio.
It can also create standalone slide shows, screen savers, web gallery and save captions inside JPEG, TIFF, TGA, GIF and others formats.
Program allows to browse, edit, convert and print images.