Folders mode enables you to browse the image files on your computer.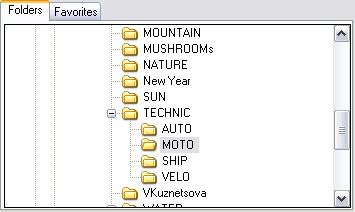 To go to a specific folder simply select it and the images in the folder will be displayed in the file panel.
To select what file or image types to display select Thumbnails|File Filter
You can also perform normal viewing functions and file management tasks.