ABLE PHOTO SLIDE SHOW



Have you ever wanted to view all the digital photos and other images without opening each individually (one after another)?
Well, Able Photo Slide Show Software displays your images in a folder continuously, and you do not need to do anything (Software Slide Show). You just point to a folder; designate, how long each picture should be displayed, select transition effects, and then sit back and watch. If a picture is too large or too small for your screen, it is automatically resized to fit the screen, keeping the aspect ratio.
It can also create standalone slide shows, screen savers, web gallery and save captions inside JPEG, TIFF, TGA, GIF and others formats.
Program allows to browse, edit, convert and print images.
#Photo #SlideShow
Photo Slideshow features
SUPPORTED IMAGE FORMATS

Load up multiple formats of images including tif, tiff, fax, gif, jpg, jpeg, jpe, pcx, bmp, dib, rle, ico, cur, png, wmf, emf, tga, targa, vda, icb, vst, pix, pxm, ppm, pgm, pbm.

IMAGE VIEWING

View slideshows with 250 transitional effects (with preview).
Drag-and-drop files and folders from Explorer
Multiple images per Slide.
Folder monitoring (with printing)
Full screen mode. Hide cursor on full screen mode.
'Panorama' view effect (with auto scrolling)
'Zoom' view effect (Panorama and Zoom tab)
Auto-Rotate by EXIF orientation tag
Preview the images while loading the list.
You would not need to worry about different image dimensions or file types, since Able Photo Slide Show would resample the images on-the-fly prior to loading them up on screen.
You will get perfectly centered images each time.
Watermark.
The number of images is shown in the upper part of the window (when the first image out of 16 is displayed, it reads 1/16).
Slide show Auto-start.
Start and Stop buttons.
Sorting by Name and by Date
Choice of the buttons size in the tool bar.
Viewing selected items, or all items in the folder (and subfolder).
Sequence options (forward, reverse, and random, random without repeat).
Repeat slide show option.
Slide delay adjustment.
Background color or images selection.
Gradient filling.
Transition delay adjustment.
HotKey buttons (Front, Back, Stop, Start, Caption panel, Exit from full screen mode)
'Go to Frame' command (pop-up menu)
TEXT Watermark
IMAGE Watermark
Network drives access

PROJECT MANAGER

Adding and removing files in project from any folders (with preview).
Multiple file selection (you can hold SHIFT down and select a range, or hold CTRL down and select multiple photos).
Opening and saving projects.
Sorting and moving images in the list.
Extensions filter
Individual orientation, transition and interval for each image.
Web gallery.
Access to the rotation controls from the pop-up menu.
Able Photo Slide Show Software allows you to create standalone executable slide shows and screen savers.

DESCRIPTION MANAGER

Addition and viewing of the graphic files description.
The information is stored directly in files with JPG, JPEG, JPE, TIF, TIFF, FAX, G3N, G3F, TGA, TARGA, VDA, ICB, VST, PIX, GIF, PXM, PPM, PGM, PBM extension.
'Title' property from WinXP
Global caption.
The panel for display of the files description.

SOUND TOOLS

Sound Playback WAV, MID and MP3 (only if an MP3 codec is installed in your system) files. There is an opportunity to change a position of a sound file in the playback list.
Synchronization slides with audio.
Sound recording for the playback list (voice recording or music by Mic).

IMAGE BROWSER

Image Browser allows to perform normal viewing functions and file management tasks (rename, move, copy, delete, e-mail, favorites list, print, edit, get image information, sort).
Removing the Red Eye effect (caused by flash photography).
Color adjust.
Color mode converting.
Effects (Negative, Bump map, Lens, Wave, Morph, User filter)
Supports all common image formats: JPEG, GIF, animated GIF, Bitmaps (BMP, RLE and DIB), TIFF, Metafiles (WMF and EMF), Icons (ICO), PNG, PCX, TGA, PBM, PGM and PPM, Adobe PDF, PostScript PS, EPS, Wireless bitmap.
Thumbnails display with support for memory and disk caching
Images can be added to favorites for later viewing or saving as an image collection
Advanced thumbnail display, printing and exporting functionality, including the ability to create thumbnail image sheets and text file description lists
Three printing modes:
1 - Print the currently Selected Image(s).
2 - Print All Images in the current folder.
3 - Print Thubmnails for all images in the current folder.
Automatic choice of best orientation for printing
Assigning of text descriptions to images
Standard viewing features, such as Slideshow, Zoom and Shrink to fit and Stretch to fit.
Image manipulation functions including rotate, flip, crop, resize and various filters and effects.
Forwarding of images via e-mail.
All standard file and folder management functionality and image conversion features.

OTHERS

PSSP (Photo Slide Show Project) extension associated with the program.
Launching from command line (folders, files or projects).
The command line parameters ("/splash", "/exit", "/fullscr", /resume, /monitor).
Program context menu in Explorer.
Able Photo Slide Show Software is very easy to use.
Skin support
Tutorial - How to ...
How to make a slide show
How to transform your PowerPoint presentations into standalone executable slide shows
Screenshots (click thumbnails to see big image)
| | |
| --- | --- |
| 1. Main Window | 2. Project Manager. |
| 3. Description Manager. | 4. Options 1. |
| 5. Options 2. | 6. Options 3. |
| 7. Sounds. | 8. Browse. |
| 9. Print. | |
Download, Purchase, Help
ZIP, File size: 21M
EXE, File size: 21M
Examples
Executable slide show
Screen saver
Web Gallery
Video

How to create a slide show
How to make a portable slide show
Examples
1) Cars
2) Flowers
Testimonials

Leonard Mattie
I am using this for my new restaurant that will be opening in May 2014. I am mounting a monitor vertically at the entrance an i wanted to show my specials on it. I tried using Powerpoint but it was complicated. I found your software by Googling the keywords "software, slideshow, full screen, simple".
The description showed all of the features that I wanted and the $20 price was very reasonable.
It's ease is very impressive.

Kel Bradstock - Photos in a Flash - www.photosinaflash.com.au
I recently purchased Able Photo Slide Show. Absolutely love it, simple effective and very professional. I am able to produce stunning slideshows for family, friends and clients in a matter of minutes. The ability to make an true executable disk is sensational. I have been looking for a programme such as this for a while and will use it often. Oh and the price - cheap as chips!! (Thats Aussie for great value)

C|Net - Editor's review
Software to build slide shows from digital photos is easy to find, but this tool makes the job easier than most. All a user has to do to get started is select a folder where pictures can be found, and the software takes over from there, cycling through pictures using a wide range of transition effects between images. It automatically resizes and centers photos so they match one another. More advanced users can set the interval time between pictures, synchronize the slide show with audio, change the display mode to tiled, stretched, or centered, and add captions. A handful of basic editing tools also are included, allowing features such as color correction and red-eye reduction. On the whole, we see this download as a well-designed addition to any digital photographer's set of tools.

Doug Cross
I ordered the computer and did not like the Vista Photo Gallery due to the limited transitions available. So I searched a few photo programs and yours seemed to provide the most features, including the transitions, the time delay, and ability to select from multiple folders.

Robert Sieloff
I am going to use Able Photo Slide Show show for a digital picture frame to be given out at Christmas this year. I have used some free slide show applications in the past, but I thought yours was nice, tested it on my XP machine and it worked fine.
Being able to run from a command line is the number 1 feature that I look for. The second feature that is a must is that the program need to just randomly display pictures located in a folder. Yours did this. I really like that it will resize pictures for the screen size. This will save me a lot of photoshop time.

Ricardo
I love your program.....I have been looking for such a program to use my many photos that I take when I travel in "Slide Show format" on my computer when it is not in use. A real nice program.

3d2f.com editors
Able Photo Slide Show is an «ordinary» slideshow viewer with many hidden unordinary goodies. Let's discover them one by one. Starting with «just a slideshow», you have all the features that could be expected (and a bit more for «A+» mark): selecting an entire folder with photos or selecting sets of photos from several folders, cool transition effects, automatic and manual viewing mode. Of course, Able Photo Slide Show can fit images in your screen and rotate them. Of course, it has the full-screen mode (no buttons, no cursors, just the pretty photos). But that is not even a quarter of the software's features!
Able Photo Slide Show has a really convenient Project Manager, which allows you to easily select photos from all over your disks, filter them and arrange. It also has Description Manager, which allows providing nice caption texts for your nice photos. Entire projects can be exported to «standalone» slide-shows: application only (.exe) or even screensavers. Moreover, this particular slideshow tool carries a good general-purpose image browser, loaded with some basic editor features (effects, red-eye removal, and color adjustments), printing and file management!
Now you can see, even in overcrowded area like slideshow software you can expect more then just a «program like others».

D J Garay
I got the download, ran it and it works nicely. I have (so far) nearly 500 photos on my XP laptop that we intend to add to , and to show (random order) at a 50th wedding anniversary. Random display is the most important feature (so far)..I had tried Google's in-development "Picasa" but that didn't have random slide show...actually Google displayed your description third or so in the list of possibilities to my search ...I looked at others on the list but yours seemed the best and it has done all I asked
---
Answers to questions
1) What do you use Able Photo Slide Show for? How does it help you?
2) What do you consider to be the most interesting feature of the program?

Keith Johnson
1) I am a professional photographer and I use it to display a slide show of photos in my waiting area as I shoot them.
2) I like that it monitors a folder and displays them as they appear, and that it auto-rotates them.

AB Bonds
1) I have an older laptop that only supports Windows 2000/NT. It does not have a convenient fullscreen viewer for leafing through large photo archives. This seems a nice solution.
2) Very easy to use, does not require setting up a show in advance, just click it on a directory and go.

S Kaiser
1) Quick and entertaining way to show pictures to friends and family.
2) Quick and easy .. the ability to display pics from the original folder with very little extra work.
Also love the variety of the transitions.
Awards, Press release

Please read our PRESS RELEASE and see our AWARDS.
Subscribe

We are working at the moment on other graphic tools. If you think you would be interested in such programs and future releases of Able Photo Slide Show, please subscribe to our mailing lists on these products and we'll let you know when they are released. All details are here.
Using 'Able Photo Slide Show' crack, password, serial numbers, registration codes, key generators is illegal and prevent future development of Able Photo Slide Show.
to our free
monthly newsletter
to get discount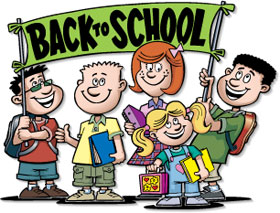 Follow us: