New versions:
March, 2016
Able Fax Tif View 3.9
March, 2014
Able Batch Converter 3.9
April, 25, 2013
Able Video Snapshot 1.9
April, 24, 2013
Able PhotoSlideShow 2.8
February, 02, 2013
Able Page View 1.8
November, 15, 2012
Free Photo Slide Show
July, 20, 2012
Able Tiff Annotations 3.1
November, 28, 2008
Able Image Browser 2.0
January, 28, 2008
AVI Slide Show 1.6

RSS Feed

File size: 4.4M

Current version: 2.0 (February 03 2011)
Able Image Browser



Able Image Browser is a full featured image viewing solution which is fast, simple-to-use and inexpensive.

Able Image Browser features:
Supports all common image formats:
JPEG (JPG and JPE), GIF, Bitmaps (BMP, RLE and DIB), TIFF (TIF and FAX),
Metafiles (WMF and EMF), Icons (ICO), PNG, PCX, TGA (TARGA, VDA, ICB, VST, PIX), PBM, PGM and PPM
Converting to Adobe PDF, PostScript PS, EPS, Wireless bitmap.
Thumbnails display with support for memory and disk caching
(you can change: Size of Thumbnails, Size of Preview area)
Default starting folder
Images can be added to favorites for later viewing or saving as an image collection
Advanced thumbnail display, printing and exporting functionality
Three printing modes:
1 - Print the currently Selected Image(s).
2 - Print All Images in the current folder.
3 - Print Thubmnails for all images in the current folder.
Automatic choice of best orientation for printing
Assigning of text descriptions to images
Image manipulation functions including rotate, flip, crop, resize and various filters and effects
Fast editing (brightness, contrast, cropping)
Multiple Copy / Rename
Removing the Red Eye effect (caused by flash photography).
Auto Adjust Orientation
Color adjusting.
Color mode converting.
Effects (Negative, Bupmap, Lens, Wave, Morph, User filter).
Forwarding of images via e-mail
All standard file and folder management functionality and image conversion features
Able Image Browser is simple to use.
Screenshots (click thumbnails to enlarge the image)
Main Window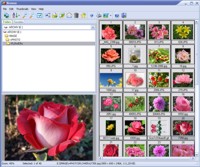 Download, Purchase


($19.95)
Awards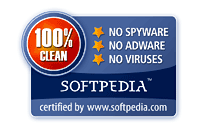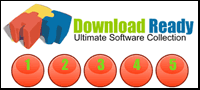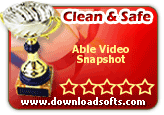 Subscribe

At the moment, we are working on other graphic tools. If you think you would be interested in such programs and in future releases of Image Browser, please subscribe to our mailing lists on these products and we'll let you know as soon as they are released. All details are here.
to our free
monthly newsletter
to get discount

Follow us: